Canada Winter Games
Program Mandate
The mandate of the SaskFirst Ringette program is to provide a continuum of athletes and coaches with a high-performance training environment that will significantly improve performance levels and standings of Saskatchewan athletes and teams at inter-provincial, national and international competitions, with a major focus being the Canada Winter Games.
In addition to success at these competitions the program is geared to develop selected athlete's technical, physical and psychological skills by exposing these athletes to enriched levels of training and competition.  Aside from skill acquisition, athletes will be provided opportunities for personal development.
The SaskFirst Ringette program will also assist in the development of the sport throughout the province by working in conjunction with other coaches and volunteers committed to the development of high performance athletes and coaches.
Program
SFMC
SaskFirst Management Committee Members
Ruchelle Himmelspeck – RAS Executive Director
Carrie Livingstone- RAS Technical Director
TBD – RAS Board Member
TBD – RAS Board Member
TBD- Regina Ringette Representative
TBD – Saskatoon Ringette Representative
Coaching Staff
Head Coach – Mel Brockman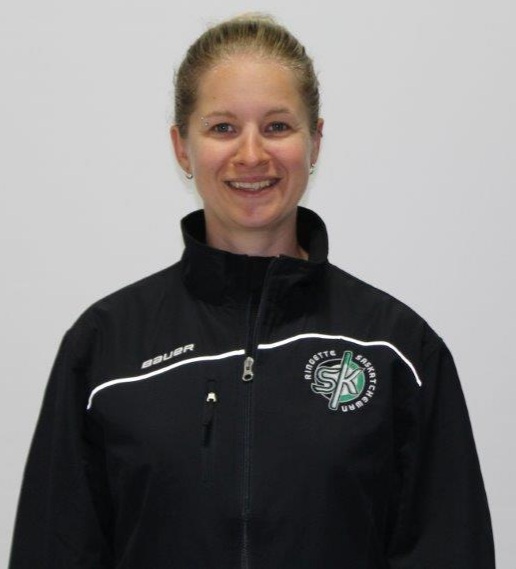 Mel's passion for ringette is second to none. She has been playing since the age of 8, when her dad started a team in her hometown of St. Benedict, SK. She has played for over 30 years, is still playing competitively with the Saskatoon Wild (Open A), and is one of only a handful of players from Saskatchewan to reach every high-performance milestone in the sport: AA (10 Canadian Ringette Championships), Canada Winter Games, National Ringette League (6 seasons), and Team Canada (2-time member of the senior team).
Mel got her start in coaching in U12 and has been head coaching at the AA level in U14 through U19 since 2016. She was selected as an apprentice coach for the 2019 Canada Winters Games team. In addition to coaching, Mel has been operating a private ringette development business for the past 5 years, offering year-round skill development opportunities to athletes of all ages.
Mel has been Saskatoon Ringette's Director of Athlete Development for 6 years. She has been a tireless champion of implementing athlete-centred programming, offering skill development opportunities, and leading initiatives aimed at growing our awesome sport. Mel's extensive efforts as a builder of the sport have been recognized provincially and nationally, with both Ringette Canada and Ringette Saskatchewan inviting her to participate in working groups on several initiatives, including children's ringette and safe sport.
Assistant Coach – Daina Seymour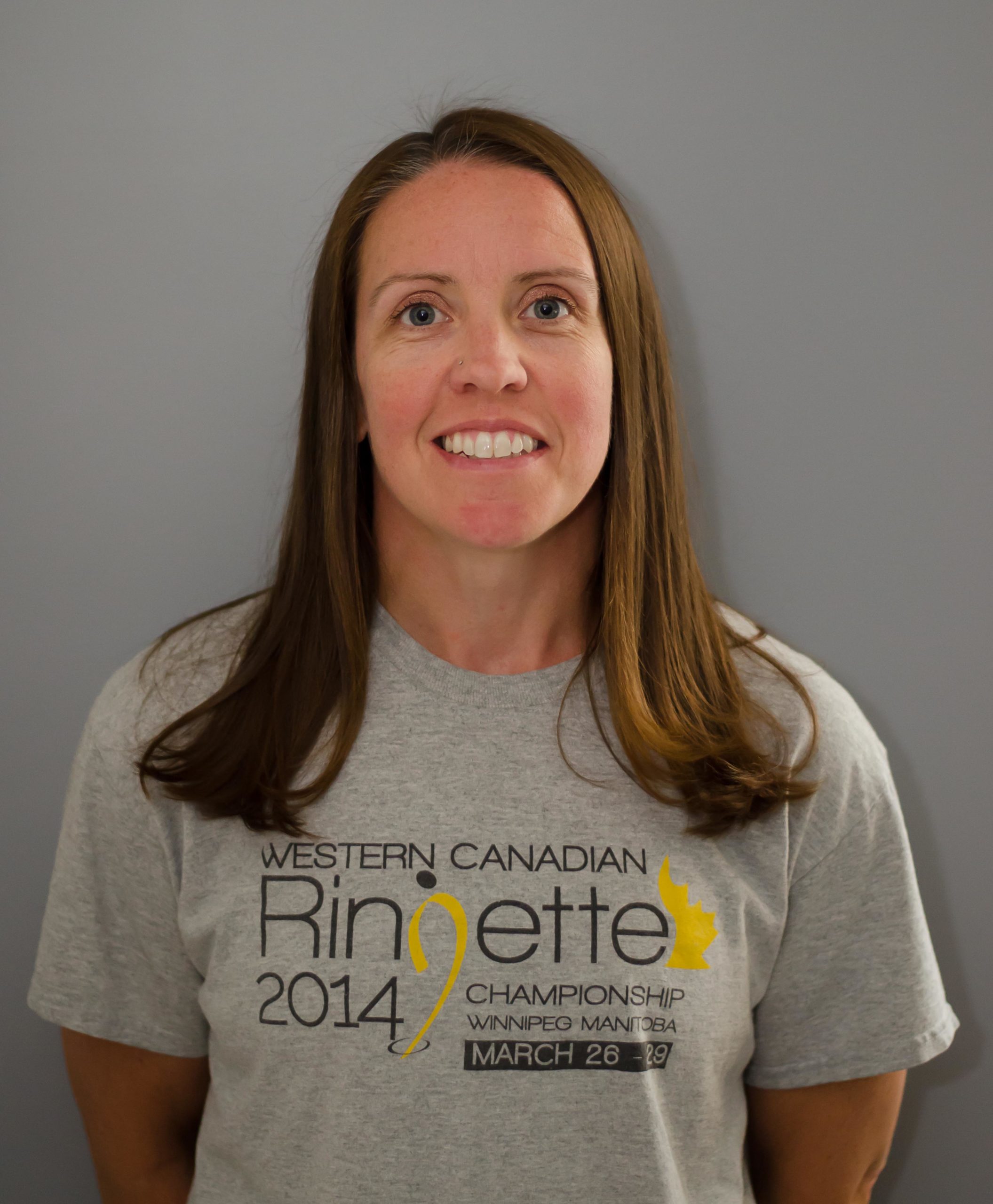 Daina has been on skates chasing around her older siblings since the age of three. She was her sister's, Donnell (Haubrich) Schoenhofen, biggest fan as she was the mascot of her ringette teams growing up.  Her dad, Ted Haubrich, coached Daina up until U16AA and, along with her sister, was a huge influence in her development.  Throughout the years, she has been involved with ringette as a player, referee, coach, instructor, and volunteer. She has played in Provincials, Westerns, Nationals, and earned a bronze medal at the 1999 CWG's in Cornerbrook, Newfoundland.  In 2000, she was fortunate enough to be an alternate on Team Canada and won a silver medal in Finland.
Daina initially started coaching in 1997. She has coached all age groups from U9 to U19AA and eventually became an apprentice coach for Team Canada at the 2007 World Ringette Championships held in Ottawa. After having two daughters', she has coached one of their teams each year. After 35 years of involvement in the sport, she still continues to play with the Regina Open A Jetts in addition to running the FUNdamentals Pre-Season Ringette Camp for LTP-U12 players.
Daina's has previous connections to the other members of the 2023 coaching staff.  She played with Mel Brockman (head coach) on the 1999 CWG team in addition to numerous other national events representing Saskatchewan.  Sheryl Bird was her coach in her high performance career, including the 1999 CWG.  Daina also coached the U19AA Bandits with Sheryl between 2003-2007. As for Daina's sister, Donnell, she has worked alongside her as an instructor over the years, played with her for a few years on the Regina Open A Jetts, but this will be her first time formally coaching with her.
Assistant Coach – Donnell Schoenhofen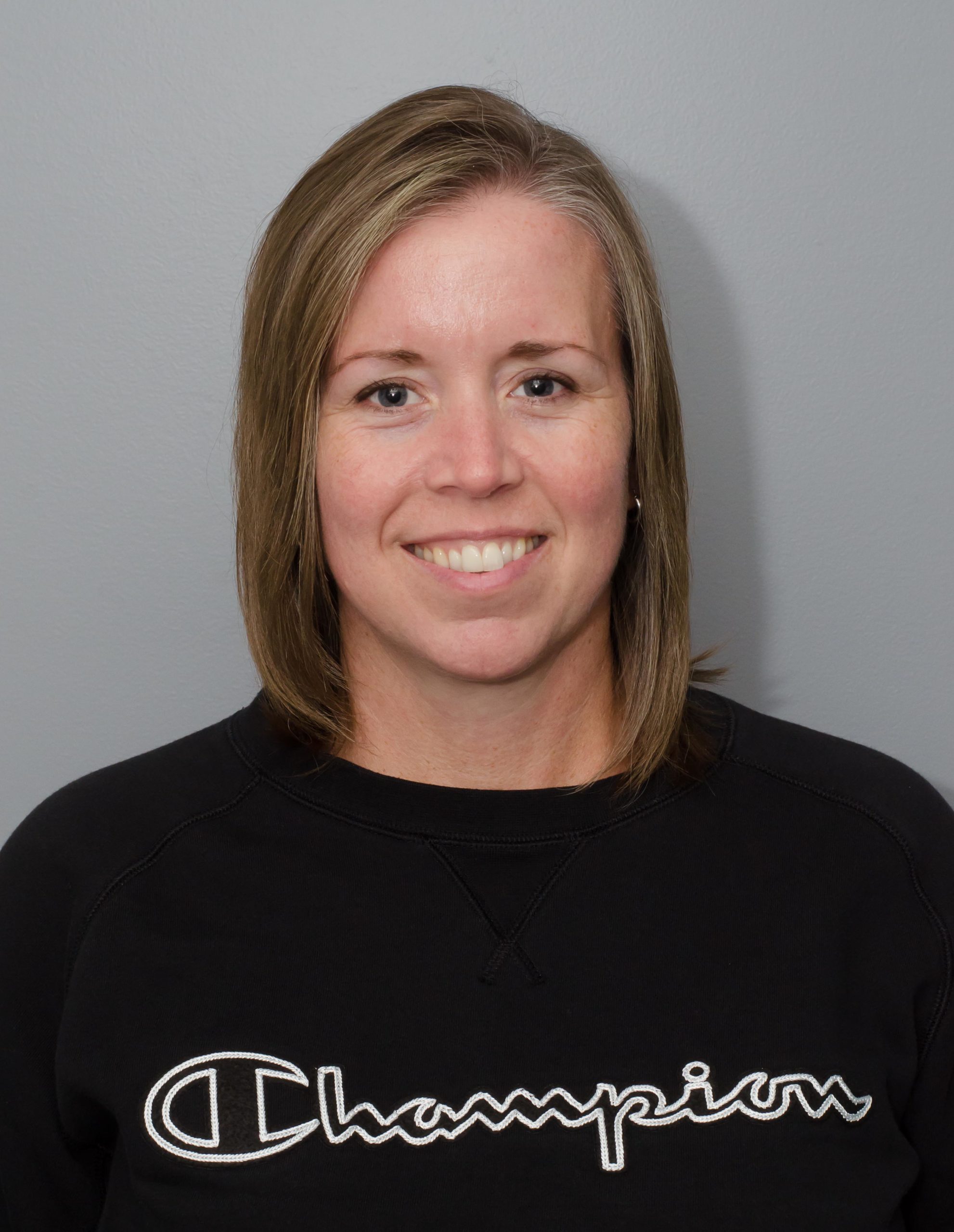 Shortly after the purchase of brand new figure skates, Donnell came home and convinced her parents to sign her up for this game called ringette that her friend from school loved to play…and she never looked back. She broke into the sport playing for such powerhouse teams as the Cupids and Rockettes where a passion and deep love for the sport began. While playing in the AA high performance stream, Donnell also got involved with officiating, volunteering as a board member with RAS, and had her first taste of coaching. Donnell started as a junior coach along with her dad, Ted, while coaching her younger sister Daina in U10 which saw her working with this group of athletes through to U19AA and into Open A.
Donnell landed her dream job and spent a year as the Technical Director with Ringette Canada in Ottawa gaining valuable experience and contacts throughout the national ringette community. Donnell returned back to Saskatchewan to start her family and was a part of the team staff for the 2003 CWG and the 2010 Senior National team that competed in the World Ringette Championships in Finland. As an athlete, Donnell earned a silver and bronze medal as an athlete at CRCs along with a First Team All-Star selection. She also earned a silver and bronze medal coaching U19AA along with a gold and bronze at WCRCs with Open A. Over the last decade she has been coaching everything from B to AA with the Regina and Buffalo Plains associations.
Donnell is a proud parent to three teenagers along with her very supportive husband. The family is very sports minded, spending their time with friends and family at various rinks, diamonds, fields, gyms, and stadiums
Assistant Coach – Sheryl Bird
We have all heard the phrase "beginning of time" well that pretty much sums up how long Sheryl has been involved in Ringette.  If you hit the history books to research when ringette was established in Regina, minus a year or two, that is how long Sheryl has been involved.
Her first couple of years she played with mixed ages, soon after divisions were formed.  Back then you played out of your zone and Sheryl played for the Albert Park Cougars.
Sheryl continued playing U16AA Stingers, U19AA Bandits, Open AA for many years.
While still playing Sheryl started coaching U14B with her older Sister. This is where she got the coaching bug.  She started reaching out to more competitive teams to help with practices and game strategies.  In 1995 she made the big jump to Canada Winter Games Team.
Over the course of her coaching career her resume includes: U10, U12A and B, U14B, U19AA, CWG –'95,'99'07 and now '23 and NRL, National Team Scouting, International Ringette School instructor (Finland). Her resume also includes Board member for Player Development for Ringette Canada and helping with many ringette schools.
They say the World is a small place and how things come full circle. Sheryl's ringette life is a perfect example of this.  Donnell and her where once teammates bringing home Silver and Bronze medals from Nationals. She once coached both Daina and Mel on the 1999 Canada Winter Games bringing back the only Medal Saskatchewan Ringette has won at those games, also coaching Mel in Saskatoon U19AA and NRL and Coaching alongside Daina U19AA Bandit
Sheryl is excited to work with Mel as the Head Coach and is excited to join forces again with Daina and Donnell
Manager -TBD
Athletes – tbd